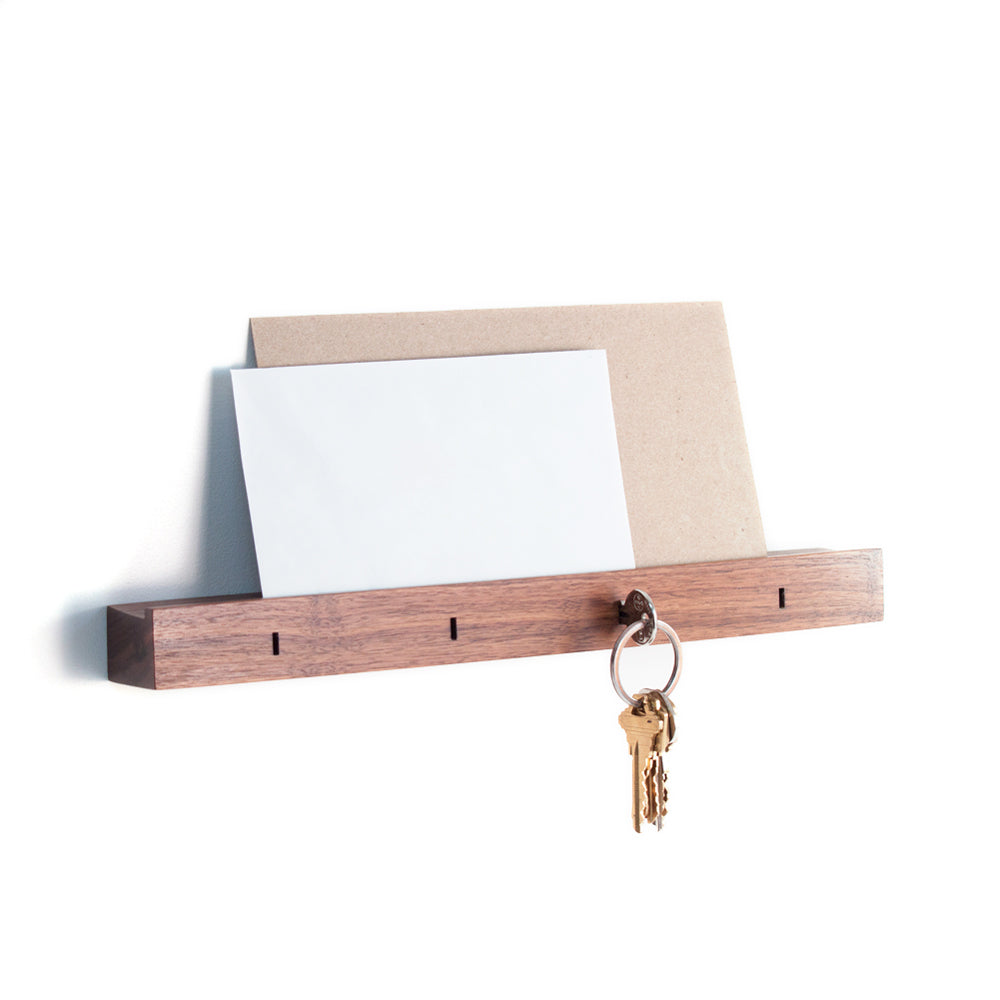 In the age of the internet, we receive less paper mail, and our wall-mounted letter holder is losing its usefulness. However, it's not a question of putting away this old friend that's become a decorative element in our entrance in the closet. There are many ways to use it. Here are 8 ways to use your wall-mounted letter holder.
1. Store your mail
Despite the digital revolution, we still continue to receive mail each day. This includes bills, advertisements, brochures, bank statements, coupons, and postcards from friends travelling around the world. So many papers that must be sorted effectively to avoid finding yourself with a pile of mail to deal with at the end of the week.
2. Hang up your keys
It's obviously when you're in the biggest hurry to leave that you can't find your car keys or your house keys. With models of wall-mounted letter holders equipped with hooks, say goodbye to delays and panic when looking for your keys: you hung them up on the hook when you got in the house, and you're sure to find them in their place when you go back out again.
3. Empty your pockets
Objects accumulate in your pockets as the day goes on, and in the evening, it's time to empty them. Thanks to the wall-mounted letter holder, you can take out whatever you have in your pockets as soon as you get home and put everything away after dinner: cell phone, tickets, receipts, coins and business cards for dads, candy and small toys for children… so many items that won't wind up in the washing machine if you forget to empty your pockets before doing the laundry.
4. Make your entrance blossom
Some wall-mounted letter holders have a place specially designed to receive a small vase. A great way to brighten up the entryway and to enjoy a welcoming floral note as soon as you get home.
5. Hang up your bags
The strongest wall-mounted letter holders are outfitted with large hooks that make it possible to hang up small children's backpacks or small handbags. The bags will therefore no longer be found loose on the ground or in the drawers near the entrance.
6. Hang up caps, hats, and scarves
When leaving the house, our little ones never know where they put their cap, scarf, gloves, or hat. Wall-mounted letter holders equipped with hooks let each family member have their own hook: everyone can hang up their cap there in the summer, or their hat and scarf in the winter, and put their gloves on the shelf.
7. Put away your glasses
With wall-mounted letter holders equipped with a small shelf, you'll no longer have to waste countless minutes looking all over the house for your glasses. Spectacles and sunglasses remain in their place and are accessible at all times.
8. Write down errands or important meetings
Some letter holder models include a board that lets you write down the events of the week that mustn't be forgotten: an important errand, an appointment with the doctor, a meeting with the mechanic, a planned visit by the plumber... In short, an infallible way to think about the important things thanks to this reminder that reminds you of your important appointments for the week each time you put away or pick up your keys.
The bottom line
One might think that, in the digital era, the wall-mounted letter holder would be obsolete, but that isn't the case. It's very useful for emptying your pockets or putting away your keys, hat, or bag. It remains an essential element in our entryway and lets us save valuable time each day.
Practical and easy to install, the Us & Coutumes key and letter holder offers a smart and minimalist design. It's available in five wood types to blend in as much as possible with your interior design.
---
← Older post Newer post →