About Us
Us et Coutumes was founded in 2013 out of a passion for furniture and the creation of objects. Led by two industrial designers, we firmly believe that design is a great tool to think and create differently. We want to design useful things by thinking deeply about how we shape and interact with our environment every day.
Us et Coutumes specializes in accent furniture in natural and lacquered solid wood. Over the years, we have developed a color chart that has become a signature element at Us et Coutumes. We deliver our products flat, allowing us to distribute our collection all over the world. Our deep motivation is based on the desire to improve everything and to beautify the lives of those we touch through design, by creating furnishing solutions that respect everyone's life. Whether they are clients or members of our team, our approach is the same. We believe that our ability to design and consider every detail in our processes, our products and the customer experience we provide is what creates a strong and positive impact.


Our mission
Our mission is to enhance and embellish the lives of those that interact with us through design, by creating furnishing solutions that respect everyone's way of life. Whether they are our clients or part of our team, our approach is the same. Our ability, as designers, to design every step of the way into our processes, our products and our global customer experience is what in the end creates a meaningful impact.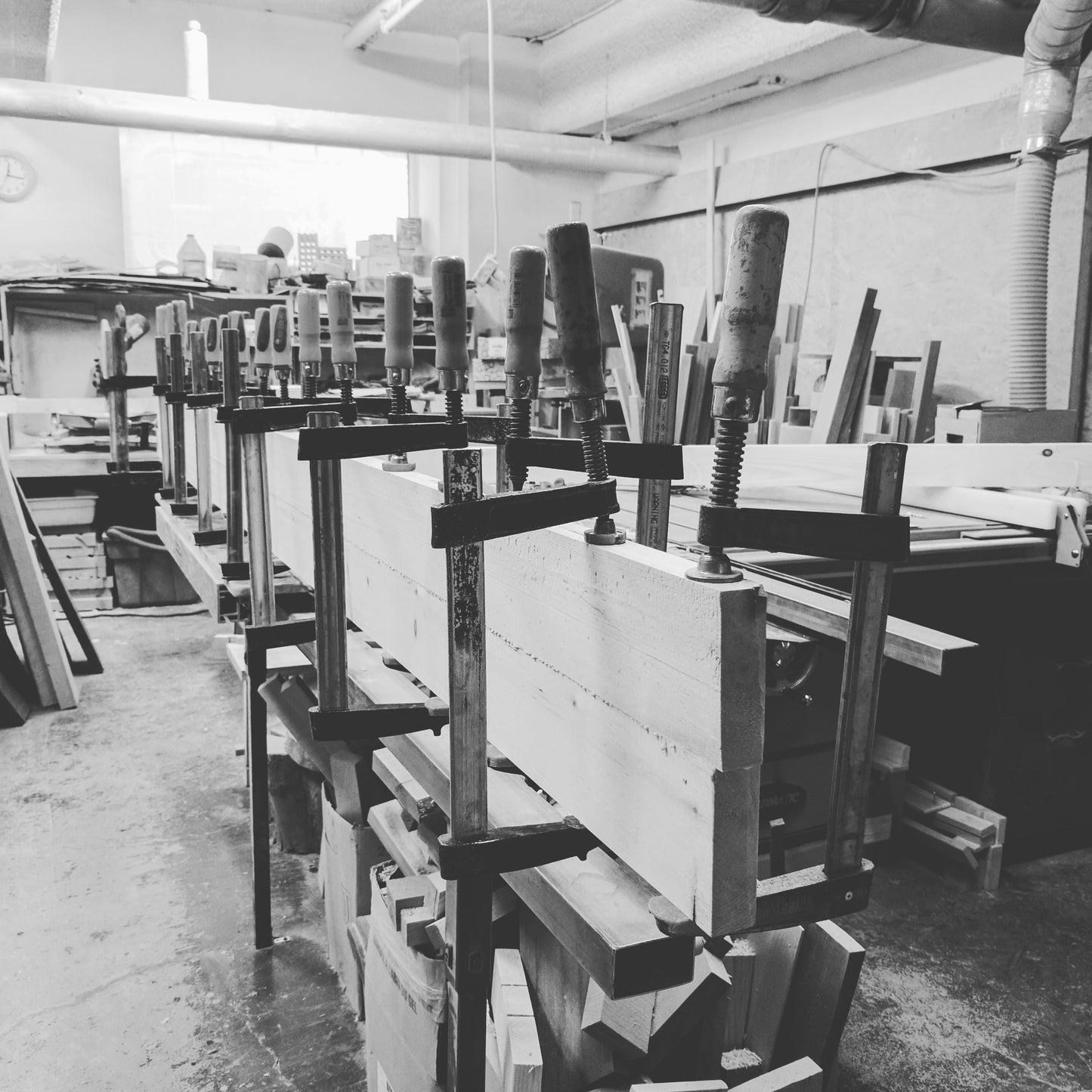 Since 2013
What began like a humble side gig is now a full operation with design at its core.
In 2012 Vincent Cloutier and Jean Darveau started collaborating on various ideas. One of those became what is now our best selling product: the B3 entryway storage bench. Today, we've sold more than 600 units as far as Australia.

In 2013 we created the brand which would carry our ideas, Us et Coutumes. The name means usages and customs in French. By choosing that name, we intended on challenging those custom and questioning the way we use things. We were never to keen on taking anything for granted.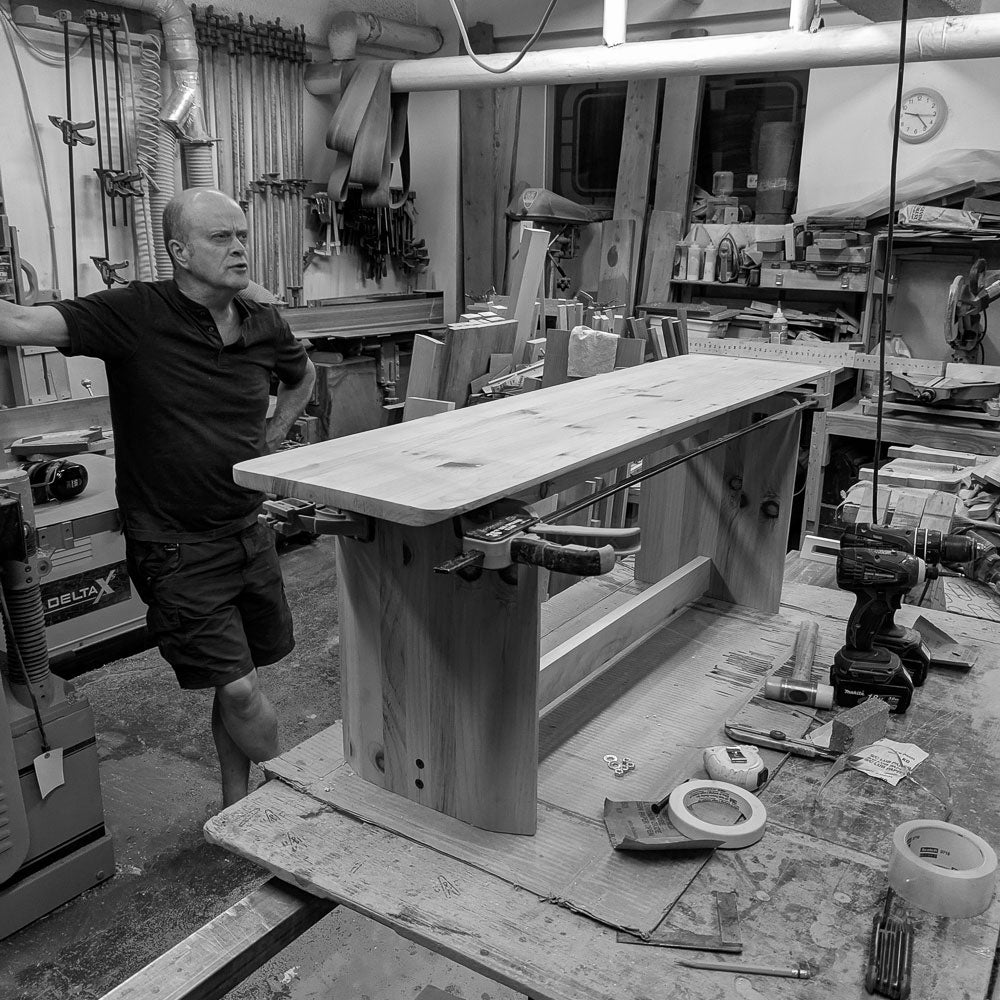 Remembering Jean Darveau
Jean Darveau co-founded Us et Coutumes as a way to create products that would bring something else to furnishing. Never one to be stopped by conventions, he was always keen to create and explore new ideas and to try new things.
More than anything, Jean was also a very dedicated and hard worker and was always ready to help anyone crossing its path.
We lost Jean in November 2019 to cancer but his legacy lives on.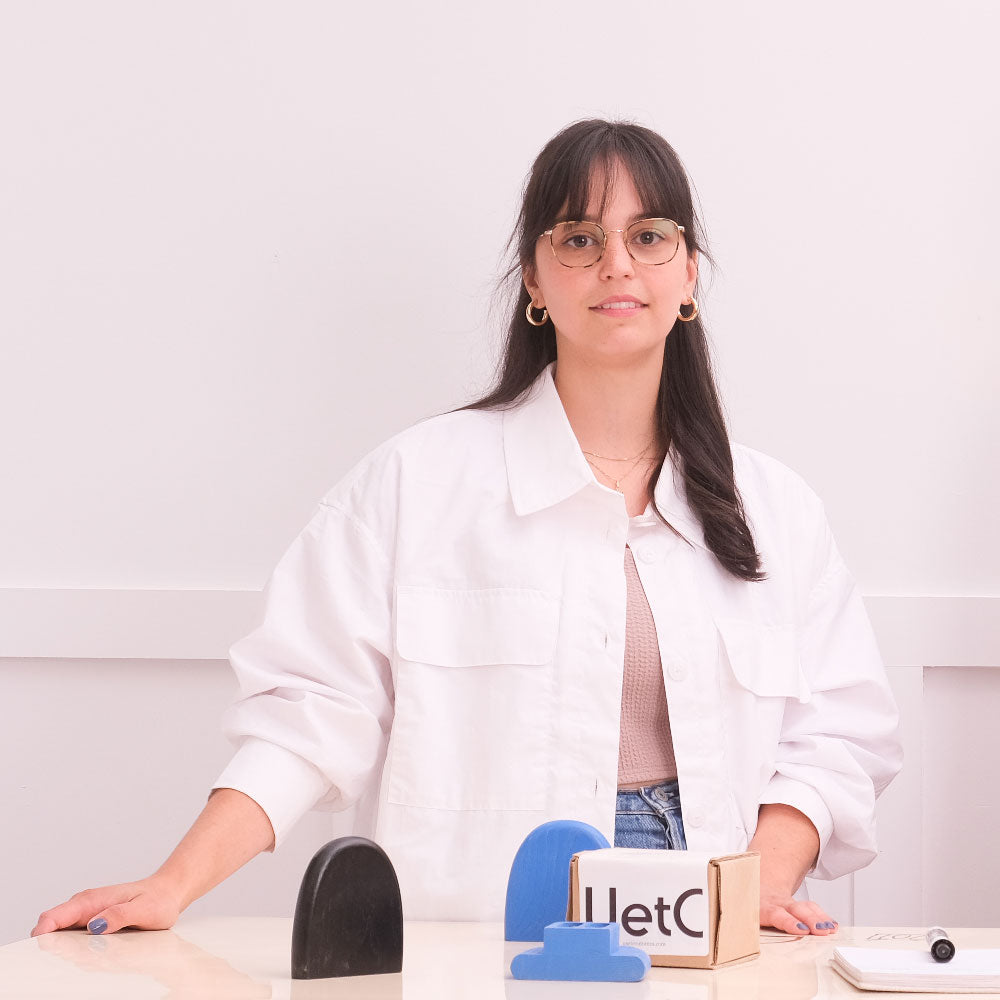 Alicia Baron joins Us et Coutumes
In may 2021, Alicia Baron, trained in woodworking and industrial design joined as a partner and chief of operations.

She 's in charge of product development, art direction and acts as a consultant with our other brand, Studio UetC.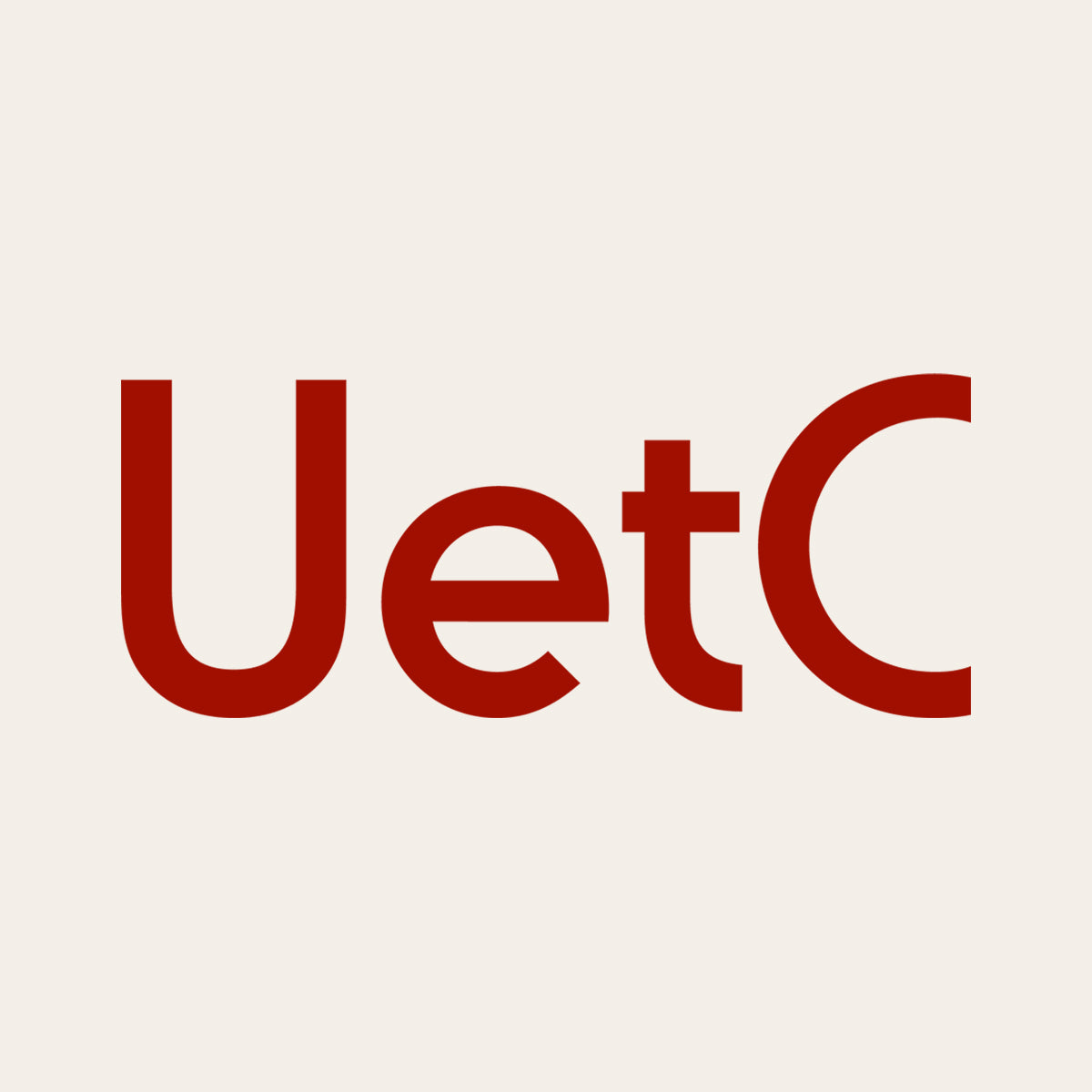 A new identity
In 2022, we revamped the brand, to give it means to achieve its ambitions in a package both simple and contemporary. More than everything, we wanted to convey our deep belief that anything we do affect other humans and as such, we think our way to use and manipulate materials should only serve to enhance people's lives.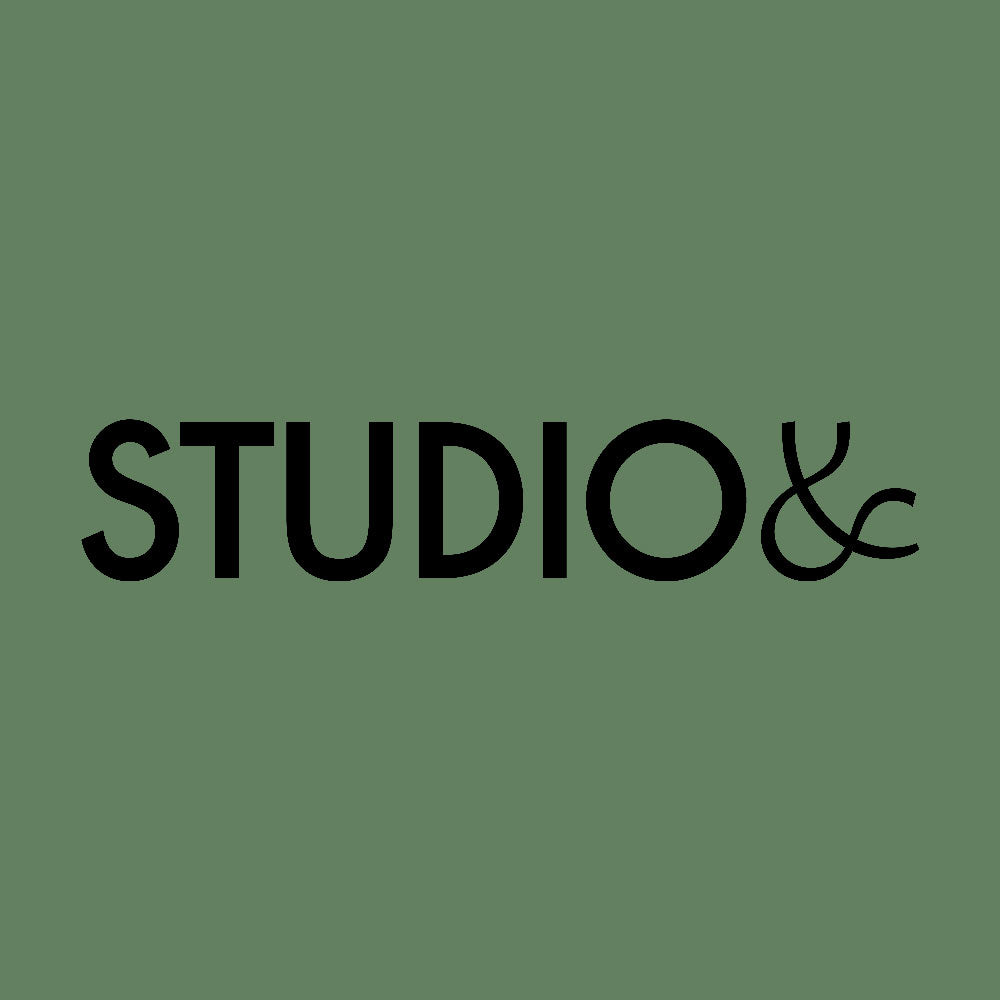 Studio UetC
In September 2022, we launched Studio UetC, a sister company that acts as our consultation and R&D studio.

We now offer, prototyping, product and furniture design services, service design and strategic counselling services as well as support for visual artists.